I recently had the pleasure of speaking with Rowan White, owner of Explorers Web and we spoke about the thinking behind this community of adventurers as well as Rowan's life as an entrepreneur in the outdoor sector.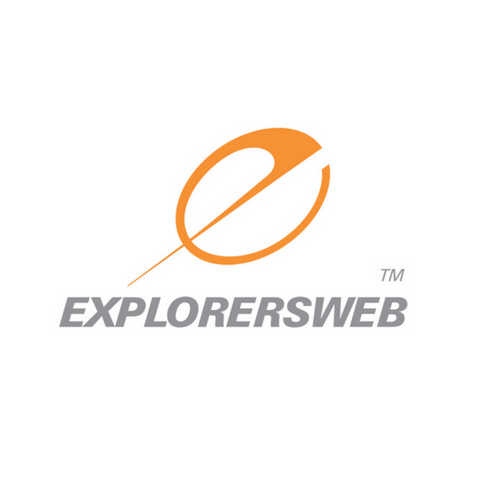 Explorersweb is the original climbing, exploration and adventure community. Reporting on polar, high-altitude and extreme-environment adventure news for over 15 years, ExWeb has a reputation for reporting the facts about the world of exploration and giving credit where credit is due. The founders, Tom and Tina Sjögren were the first couple to complete the Three Poles Challenge by climbing Mount Everest and skiing to both the North and South Poles. Having turned their focus to an expedition to Mars, they decided it was time to hand over ExWeb to a new custodian in November 2018.
Interview with Rowan White of ExWeb
AM: How did you come to own and operate Explorers Web?
Rowan: I've now been a freelance translator for about ten years. I got into it for what I perceived as being the freedom that the job would give me, and it has given me freedom, but at the end of the day, I get paid by the hour, and I'm alone, in front of the screen. So, for the last three years I've been casting around, trying different things to see what I could do basically. I did stuff like I bought Tim Ferriss' book; The 4-hour Work Week and read some of the stuff in there but it's a very difficult book to implement and put into practice, you know.
I also took expensive online courses on becoming an online entrepreneur but I wasn't successful in starting up any online business. Then, I started a blog called: Play More Outdoors because I thought that's what I wanted to do! I thought it would influence me, and others, into doing exactly that.
It was around about then that I heard down the grapevine that there was this site for sale. It was an extreme exploration site and basically it sounded very interesting. I contacted Tom and Tina Sjögren, who had started ExplorersWeb, and entered into a long discussion with them about what the site was, what was exactly for sale, how much it was going to be.
It was around about then that I heard down the grapevine that there was this site for sale. It was an extreme exploration site and basically it sounded very interesting. I contacted Tom and Tina Sjögren, who had started ExplorersWeb, and entered into a long discussion with them about what the site was, what was exactly for sale, how much it was going to be.
AM: What did you hope would be the result of taking over ExWeb. What were your expectations?
Rowan: I figured I would be coming into contact with some very interesting people, doing things right out there on the edge. And I was hoping that through this contact, and reporting on what these people were doing, that I would also be able to integrate some more excitement and adventure into my life.
Of course I also wanted to make a living from it. When I came on, the site was making no money at all so it was entirely an entrepreneurial venture and since then it has been an expensive hobby, in terms of payment for writers and editors and site developers but I believe we're on the verge of being able to approach brands for sponsorship and I'm thinking that the site will start to make an income very soon, within I'd say a month or two.
AM: So, as a result, are you spending more time outdoors?
Rowan: Right now, no, it's had the opposite effect. I don't have the time and I don't have the money to do it either. I don't have the money to travel anywhere. But I'm absolutely sure that once it does start making enough money, then we are going to start doing things like – off the top of my head – needing a reporter in Everest base camp for the season. So if I could ultimately spend a month just hanging out in Everest base camp as part of my work, then I'd consider that an unmitigated success in terms of integrating adventure into my life.
AM: You've got some great writers and collaborators. How does it work in that respect?
Rowan: We've got a team of writers and an editor as well. Any articles that appear on the main section of ExWeb have been either commissioned or the writer has composed the article and we have checked it and edited it to ensure it basically conforms to a certain level of quality. But at the same time ExWeb has been for a long time a community of explorers and we have nearly 1,800 registered profiles.
The concept was always to make it a place where people could report on what they were doing or maybe, you know, hook up with other explorers or exchange information on to turn it into a sort of a social network for explorers. So, we tried our best to keep that functionality, if you have an account on ExWeb then you can post any article you want in the "From the community" section.
AM: The word adventure is probably over-used these days (I am as guilty as anyone). In the old days I used to go walking, climbing and camping but now it's increasingly defined as an adventure. How do you kind of temper this fact and make sure what you cover is at the cutting edge?
Rowan: This is an incredibly good question. Because from my point of view you know if you're getting out there and pushing yourself in some way - if you're moving out of your comfort zone and you're having new experiences that's great, you're being an adventurer and an explorer. At the moment we are very much a news site so we have a narrative which is illustrated by what we decided as being news-worthy or not and so we have to decide first what somebody is doing new or not or unusual or not.
It gets really difficult at some stage because in order for people to get sponsorship to go on a particularly expensive expedition of some kind, they have to say that they're doing something for the first time. And we spend a lot of time discussing it among our writers and our editor has a particularly hardline stance and is very unimpressed by most endeavors so he's very good at trying to cut through the fluff and trying to keep things real.
AM: So what are the criteria in order to join the community?
Rowan: We don't have any criteria at present. Anybody can join ExWeb, anybody can post in the "From the community" section but at some point, through necessity we will be forced to come up with criteria, I imagine, because as the site becomes more popular more people will join, more people will start posting and we will have to say, "okay this is on topic and this is off-topic." It's not actually been a problem yet. But I imagine it could be in the future.
AM: This is presumably also always evolving, isn't it?
Rowan: Yes, we also have to look at what's popular to a certain degree and because we rank very highly for keywords relating to high altitude climbing and polar expeditions we have to focus more on areas like that for sure. I'm finding it's a very sad fact that when people have accidents we get a massive spike in our traffic so we have to cover the tragedies that do happen when people go on such expeditions and things like that. I sometimes find it hard to reconcile giving people what they want and what I think they should want.
If you know of any expeditions or adventures ExWeb should cover, please contact us at contact@explorersweb.com. To Join the ExWeb community, go to https://explorersweb.com/ and click "Join". You can also follow ExWeb on Twitter and Facebook.